15 YEARS EXPERIENCE. TECHNICAL EXCELLENCE. PROFESSIONAL GUIDANCE.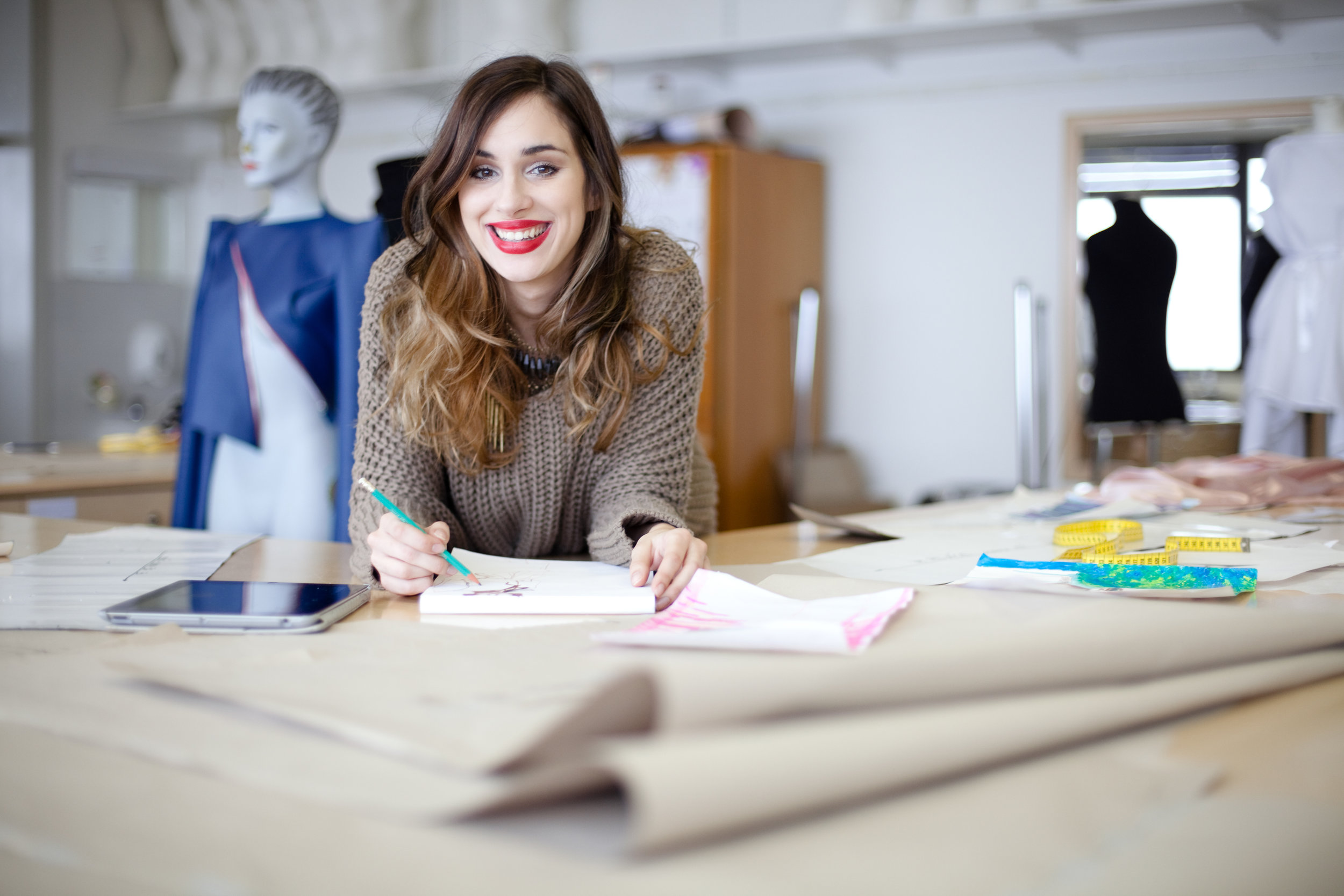 BECOME THE SUCCESSFUL DESIGNER
YOU DREAM OF BECOMING
At Garmenta, I understand that most of the service providers in the industry don't have time for small designers. I put my 15 years of experience to work for you to ensure your designs come to life. Starting off as a designer can be overwhelming, so I'll guide you along the process so that you'll be set up for success.
DON'T WASTE MORE TIME OR MONEY.
BE CONFIDENT THAT YOU HAVE WHAT
YOU NEED TO SUCCEED.
+ Guided approach
+ Collaborative environment
+ Careful revision process
+ Your vision comes to life
"I began working with Betsy in 2011 as a startup clothing business—I gave her self-sewn prototypes of my brand's very first collection and she patterned and graded them to my liking, using industry-standard methods, and in digital format! It's been very easy to communicate with Betsy, I've been using her ever since. Her technical expertise helps me develop a clear vision of my brand's evolution, and delivers a consistency of fit in my clothing that keeps my customers happy."
-----Betsy Cook (not related!) Owner/Designer, National Picnic
"As a home sewing pattern designer, I do most of the work myself, but grading has always been my least favorite task. I am happy to hand off my patterns to Betsy to grade according to my specifications. I receive the graded file in an easy to edit format and the turnaround time works with my release date timing."
----Kelli Ward Owner/Designer True Bias
The fashion world can be so hard to break into.
Entering the fashion world as a new designer, can be so intimidating. It's hard to know what's right and where to start.
That's exactly why I started Garmenta. I wanted to support new designers through the process and educate them on how to succeed.
My process is different.
While many patternmakers need you physically in their studio, I work with a virtual process that allows us to collaborate regardless of where you're located. I don't think geography should limit success.